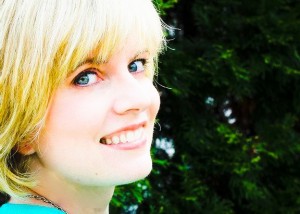 I read. I write. I fight crime! No, not really, but wouldn't that have been something?
In fact, I do write historical romance, which comes in a close second in my opinion to crime-fighting. Prior to writing novels, I was an attorney who went back to school for a master's degree in history. Later, I taught and tutored (but I still didn't fight crime, sadly). I now take my enthusiasm for history, a lifelong love affair with the English 19th century novel, and my shady preteen past of sneaking my mother's romance novels into my room to read at night, and I put those interests into my writing.
My books capture a lot of humor, a lot of drama, and, of course, a great deal of love. I enjoy building a sense of community in my writing, which was how the idea for Edenbrooke arose—a nosy, small town in southern England with an unusual amount of eligible bachelors and misses. If only all these people could get their love lives sorted…
Now, back to me for a moment, and then I promise you won't have to read another word on the subject. My husband and I met at the University of Michigan Law School. We're avid Big Ten football fans and also cheer for the University of Kentucky in all sports. Basically, blue is our signature color during football and basketball seasons. We love to travel, and I try every five years or so to convince my husband that we should move to Paris. I'm still working on that one. We live in the South with our two children and are the proud owners of the world's worst dog, Bear, a Cavalier King Charles Spaniel with a terrible attitude and worse breath. But, enough about me. Tell me about you in the feedback form or on my Facebook page!